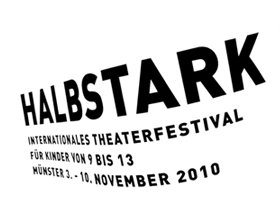 Travelling to Muenster and Hotels
Whether you are coming by car, train, plane or bike, the university town of Muenster is very easy to reach. And even arriving by boat is no problem in Muenster.
How to Get Here…
...by Car
You can travel to Muenster directly on the A1 and A43 autobahns. Travelling from Frankfurt a.M., Hamburg or Amsterdam will take around 3 hours, and from Berlin to Muenster will take around 5 hours. Comprehensive information about the environmental zone, which will be in force from 1 January 2010, is available from www.muenster.de/stadt/umwelt/umweltzone.html
...by Train
Muenster's central station is in the middle of the city. Its IC, EC and ICE connections connect Muenster to the metropoles of Germany and Europe. It takes 2 hours to travel from Hamburg or Cologne to Muenster, from Berlin it takes 3.5 hours and Enschede (NL) is a good hour away by train. For passengers with disabilities, the Bahnhofsmission Muenster offers help with boarding and disembarking as well as changing trains. Tel. 0049 (0) 2 51 4 58 02, email: bahnhofsmission@caritas-ms.de
You can find lists of current train connections at www.bahn.de
…by Plane
There are a multitude of direct connections from Germany and Europe to Muenster-Osnabrueck Airport (FMO). The flight time from Berlin, Frankfurt a.M. or Munich to FMO is around 1 hour. You can reach Muenster's city centre in around 30 minutes with a bus or taxi. Up-to-date information can be found at www.fmo.de

…by Bike
A multitude of very well signposted bike routes will lead you to Muenster: the R1 European Cycle Route from Calais to St. Petersburg, the 100 Castles Route, the Freedom Route and many more…

…by Boat
Muenster is connected to the European Waterway Network via the Dortmund-Ems Canal. You can anchor at Kreativkai (Creative Quai) - where else!


Out and About in Muenster…
Muenster is a city of short journeys. The sights in the old town can be easily reached on foot. Sunken curb stones and facilities for the visually impaired make it easier for wheelchair users and visitors with visual impairments to explore the city. It is also easy and safe to travel around Muenster on bike. In addition there is a very good public transport system. Up-to-date information about public transport can be obtained in the Service-Zentrum mobilé opposite the central station (Mon-Fri 9.00-19.00 and Sat 9.00 - 14.00) or at www.stadtwerke-muenster.de/fahrgaeste.

Overnight places for caravans and campervans can be found directly in front of the Muenster camping grounds, whose facilities you can of course make use of. Muenster Information can also help with any further details about other camping site possibilities.


(Source: Muenster Marketing)

The following tags are attributed to this article: