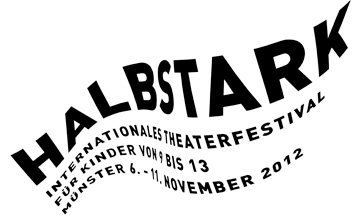 1-2tjes - De Stilte (NL)
Never before were you this close to the dancers! Sitting around a dance floor of 3,50 x 3,50 meters, the audience is directly confronted with every movement and facial expression and witnesses from up close the confrontation that unfolds between two dancers.

In a time frame of 10 minutes, children are introduced to dance in its purest form. In the following workshop, children get to experience first hand what dance actually entails, with cooperation and trust as the underlying themes.

Taking children out of their concrete everyday world into the abstract world of the senses: that is what dance company De Stilte (The Silence) strives for. The language of dance is the perfect way to open up new horizons from a position of seeming abstraction. No spoken words are needed, hence the company's name.

Dance Theatre (9+)
Running time: circa 60 minutes 
Choreography: Jack Timmermans, music: Nynke Lavermann, Sandor Lakatos, dance: De Stilte

Dates
Wednesday, 7.11.2012, 18.00
Theater Münster, Ballettsaal (Stage Door)

Thursday, 8.11.2012, 09.30
Theater Münster, Kleines Haus
Thursday, 8.11.2012, 11.00
Theater Münster, Kleines Haus
The following tags are attributed to this article: