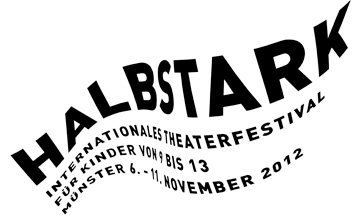 HOTEL _UROPA*** - German-Netherlands Co-Production
A run-down hotel in the middle of nowhere, between Germany and the Netherlands. Behind its walls the ghosts of history are never at rest. Young Birger wants to know what the hotel has got to do with his Uropa, the Second World War, missing twins and, last but not least, him. What role does the grumpy hotelier play in all this, what has his mother got to do with this strange Dutch guest and what kind of music is that?

HOTEL_UROPA*** is a play about history, prejudices, secrets and the search for one's own roots. What role do the experiences of the Second World War continue to play in forming the identity of 10- to 13-year-olds?

In this boundary-crossing theatre production four actors and two musicians from Germany and the Netherlands will perform as hauntingly as they do humorously.

Play and music (10 +)
Running time: circa 60 minutes
Direction: Sybrand van der Werf, cast: Bart Hogenboom, Cornelia Kupferschmid, Jan Sturmius Becker, Jan-Christoph Tonigs, music: Nico-Jan Beckers, Auke Reuvers, script: Hans König, dramaturgy: Martina Bruns, stage design: Ansgar Silies, costumes: Gaby Sogl, lighting: Johannes Sundrup, graphic design: Mareike Siepmann, production: Annette Michels
Date
Sunday, 11.11.2012, 19.00
Theater Münster, Kleines Haus
Followed by the premier party and the closing discussion of the HALBSTARK theatre festival.
Further performances will follow the festival
Tuesday, 13.11.2012, 10.00, 18.00
Theater Meerwiese, Saal
Wednesday, 14.11.2012, 10.00
Theater Meerwiese, Saal
The following tags are attributed to this article: