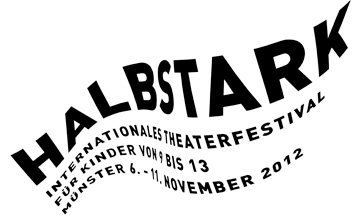 Ich bin ein guter Vater (I Am a Good Father) - Theater der Jungen Welt Leipzig (D)
Isn't Alexander's dad great? He risks missing an important business meeting just to bring his son his sports equipment. Instead of racing back down the motorway to cover the 200 kilometres between his family and the office he is standing in his kid's classroom. But he isn't even there. Is Alexander still cross with his father, because he forgot his birthday?

Jörg Menke-Peitzmeyer is one of the most well-known authors in German-speaking children's and youth theatre. In Ich bin ein guter Vater he frankly addresses the dilemma of a working world geared to absolute mobility and the resulting consequences for family and the surrounding community. The question of what makes a good father remains as an exciting topic for debate in the classroom.

By Jörg Menke-Peitzmeyer
Classroom-based play followed by discussion (11+)
Running time: 2 school teaching periods
Direction: Romy Kuhn, costumes: Doreen Winkler, play: Martin Klemm

Dates
Tuesday, 6.11.2012, in the morning by arrangement (double performance)
Classroom
Wednesday, 7.11.2012, in the morning by arrangement (double performance)
Classroom
Thursday, 8.11.2012, in the morning by arrangement (double performance)
Classroom
Friday, 9.11.2012, in the morning by arrangement (double performance)
Classroom
The following tags are attributed to this article: