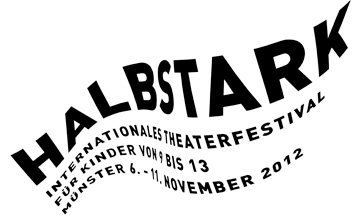 'Waar rook is, is vuur' ('Where There's Smoke, There's Fire') - Theater Sonnevanck (NL)
It's in the paper: a girl has suffocated in a container and several youths have been held responsible. The courts believe that the father of the main perpetrator is also partly responsible. By order of the court he now has to go into schools and explain what his daughter did to get across to people how an argument can get out of control.

But why is he speaking without pain or regret? And who is the young girl who suddenly comes in and interferes? It doesn't take long for a confrontation to erupt between the two.

An exciting play about the thin line between perpetrator and victim, the few steps from friend to enemy and the role of adults.

The theatre group sends two actors into the classroom with a story that could be true. The teacher and one girl from the class are in on the act. All the other school children don't know that they are part of a play.

The project cleverly plays with content and form. It moves hearts and minds with a theatrical lightness, with depth and love.

The performance (around 25 minutes) will be followed by a discussion.

The performance can also be booked with a theatre workshop following the discussion.

Play for Dutch classes (11+) / In Dutch with discussion
The pupils must have studied Dutch for the equivalent of two years
Running time: 1 teaching period
Running time with workshop: 2 teaching periods
Script and direction: Silvia Andringa, cast: Annemarie van Haren, Jeroen Windhorst, producers: Jan Willem van Kruysen and Theater Sonnevanck

Please enquire for times and costs.

A presentation of the production for Dutch teachers will be held on 21 September 2012 in the Haus der Niederlande.
The following tags are attributed to this article: