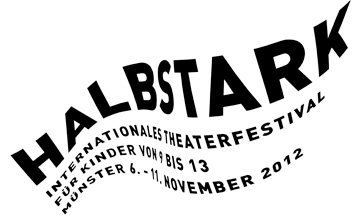 Braquage (Stick up!) - Compagnie Bakélite (F)
Shoplifting, car radios, handbags, burglary – all par for the course for little crooks. Starting from now we're moving onto bigger things, because Compagnie Bakélite has got it: the perfect operational guide for the great heist.

How to outwit dastardly mafia friends
How to survive car chases
How to outfox motion detectors
How to immobilize armed security guards
How to master dizzying climbing feats
How to endure nerve-shattering countdowns
How to get the treasure…
A show with unbearable tension!

In this crime comedy, high-class would-be crooks tumble from one calamity into another and Olivier Rannou motors, cobbles together, doctors, pimps and uses everyday household objects to allow the audience to experience all the excitement of a real bank robbery.

"Braquage is a lovely show full of cleverness and ingenuity, sophisticated use of objects and technology, great sight gags and sheer delight from beginning to end."
Simon Hart, Artistic Director, Puppet Animation Scotland (UK).
Object-based theatre (9+) / with German surtitles
Running time: circa 50 minutes
Script, direction and cast: Olivier Rannou, supported by Christian Carrignon, Julien Mellano, Christine Le Berre, Gaëlle Héraut, scenery and coaching: Arnaud Ladagnous, music: Jean-Luc Briand, set design: Olivier Rannou and Alan Floc'h coproduction: Théâtre Lillico (Rennes), La Passerelle (Rixheim), Centre Régional des Arts de la Marionnette de Dives-sur-Mer, supported by: The French Ministry for Culture and Communication – DRAC de Bretagne, city of Rennes, Conseil Régional de Bretagne
Dates
Wednesday, 7.11.2012, 11.00
Theater Meerwiese
Thursday, 8.11.2012, 09.30
Theater Meerwiese
Friday, 9.11.2012, 09.30
Theater Meerwiese
The following tags are attributed to this article: