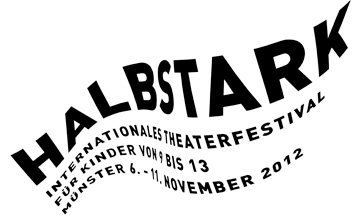 KRABAT - Figurentheater Wilde & Vogel (D/PL)
"Krabat! Come into Koselbruch mill!" A newly arrived war orphan finds sanctuary with eleven young millers and their master. Strict rules, dark rituals, black magic: it's no problem as long as the porridge pot is full and the bed is dry. Krabat gets close, closer than close, to the master. He manages to break the black magic, and not because he's a hero, but because he is able to – disobediently – make a friend and attract a loving girlfriend.

Krabat touches your heart: revealing, with powerful images, wit and a minimum of words, the play talks about hard times, human abysses and strong, first love. Dark, cheeky and fabulously light: an emotional roller-coaster ride through huge musical landscapes.

A theatrical adventure with puppets, masks and music, based on the novel by Otfried Preußler.

Figurentheater Wilde & Vogel has performed in over 30 different countries, in Europe, America and Asia and has won numerous prizes.

Object-based theatre (12+)
Running time. Circa 60 minutes
Direction and adaption: Christiane Zanger, cast: Paweł Chomczyk, Florian Feisel, Dagmara Sowa, Michael Vogel, live music: Charlotte Wilde, stage design and puppets: Michael Vogel, Assistant Director: Heiko Klandt, a Figurentheaters Wilde & Vogel production (Leipzig, Stuttgart) with Grupa Coincidentia (Białystok, PL) in coproduction with FITZ! Zentrum für Figurentheater Stuttgart and Lindenfels Westflügel Leipzig
Date
Tuesday, 6.11.2012, 19.00
Theater Münster, Kleines Haus
Followed by opening party at the Theatertreff
The following tags are attributed to this article: