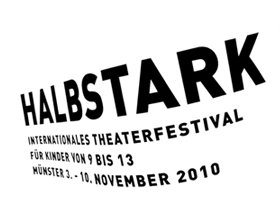 Kid Reporters
The kid reporters and their cameras are right in the middle of the action and are getting really close to the actors and directors.

In cooperation with the filmwerkstatt muenster they take a peek behind the curtains of the festival, do interviews, present the actors and record their very personal impressions in a video diary.
The movies are developed, edited and processed by the children.
They will present their video diary to festival visitors during the closing ceremony

Date:

Wednesday, 10.11.2010, 14.00-17.00
Staedtische Buehnen Muenster, Kleines Haus, free entry
Preview during the festival
The following tags are attributed to this article: