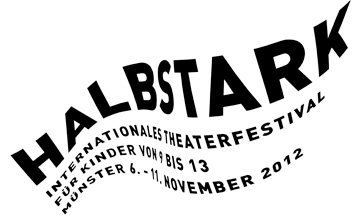 Favourite Scenes
Almost everyone knows Jeff Kinney's books about Greg, Diary of a Wimpy Kid. His series of books are right at the top of the bestseller list for 9- to 13-year-olds.

Because 12-year-old Greg, like most people his age, has to struggle with the absolutely un-cool adversities of everyday life – school, parents, brothers, older kids and, primarily, the impending onset of puberty are just a few of the stress factors that he has to deal with on a daily basis. He writes and draws about everything that annoys him in his diary.

Inspired by Greg's curious adventures, kids can re-enact bizarre everyday situations with real actors on Saturday in the Stadtbücherei. In this theatre workshop real professionals will show how it's done. It will be possible to experience first-hand how an actor works, what role a director has and how a story can become a small play (9+).

Date
Saturday, 10.11.2012, 11.30 – 13.00
Stadtbücherei Münster

Registration
The number of participants is limited. It is necessary to preregister (email: halbstark-festival@stadt-muenster.de; tel. +49 (0)251. 492-4109). Taking part in the workshop is free, following successful registration and confirmation by the HALBSTARK office.
The following tags are attributed to this article: