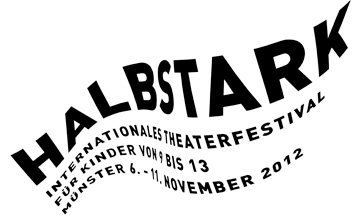 Ad de Bont in Conversation with Dagmar Schmidt
Ad de Bont is one of the most important authors and theatre-makers for children's and youth theatre in Europe. His play Anne und Zef (Anne and Zef) will be performed during HALBSTARK 2012. De Bont loves to expand the boundaries of children's and youth theatre and to explore the big themes of youth and childhood in his works. "Children and parents live together in one society and life isn't easier for kids", he says. "You can talk about anything with them, but you have to do it responsibly." And he does. His plays deal with political themes and take a stand against violence, war, oppression and selfishness. But they deal with these themes in playful, poetic and fantastical ways.

De Bont will be in conversation with the chief dramaturge of the Shauburg München, Dagmar Schmidt, discussing his work as an author and director. He will present works from the last 20 years for this target group in small staged performances.

De Bont was Artistic Director of the Theatergruppe Wederzidjs and from 2009 – 2012 has been Artistic Director of de Toneelmakerij alongside Liesbeth Colthof. He has received numerous awards, including the Deutscher Kindertheaterpreis 1998.


Date

Friday, 9.11.2012, 20.30
Theater Münster, Kleines Haus
Admission free
The following tags are attributed to this article: